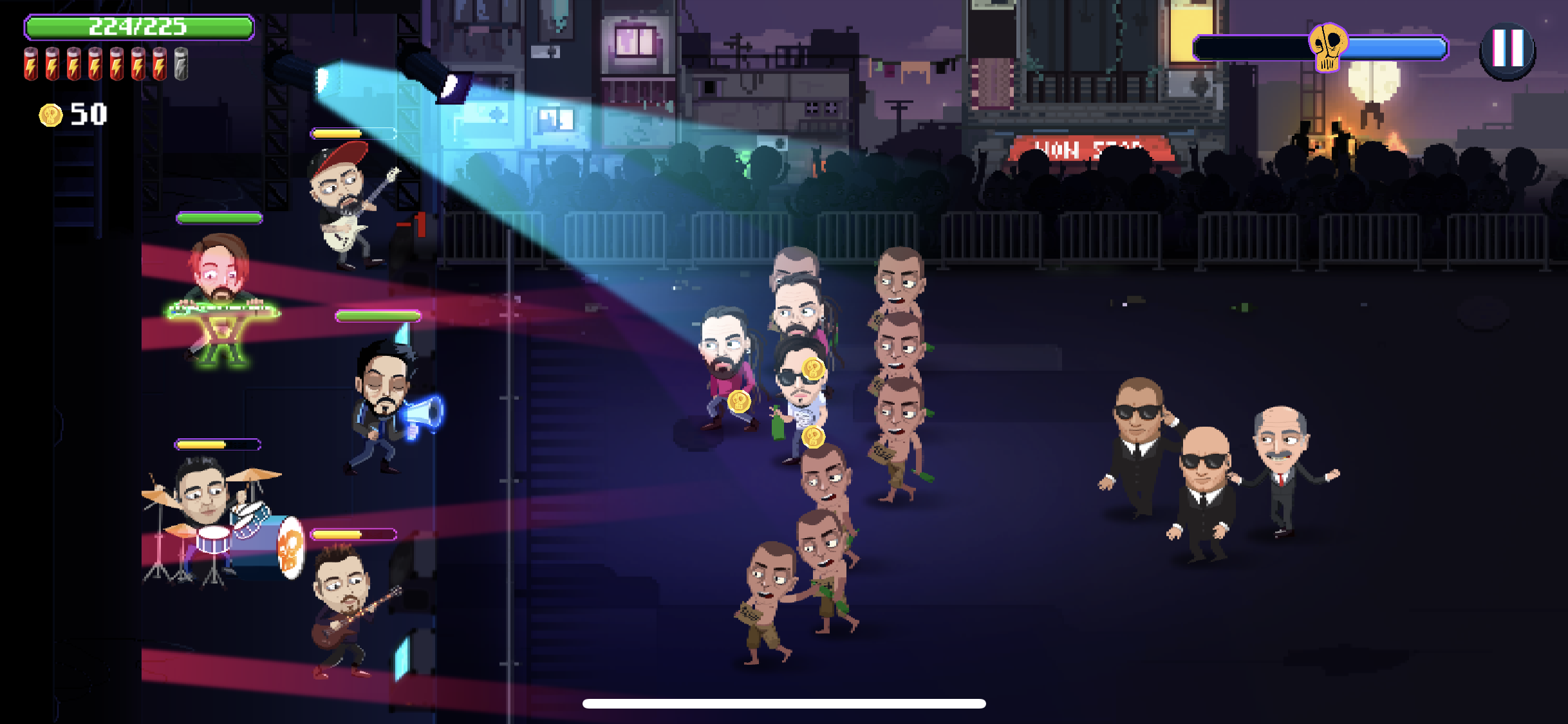 A combination of artistic endeavors, Soundcheck Attack is the digital counterpart to Vita de Vie's new 8-bit Best Of retro album. Join the band in a crazy tour around Romania, full of thematic characters and colorful settings, all wrapped up in pixelated-flavored nostalgia.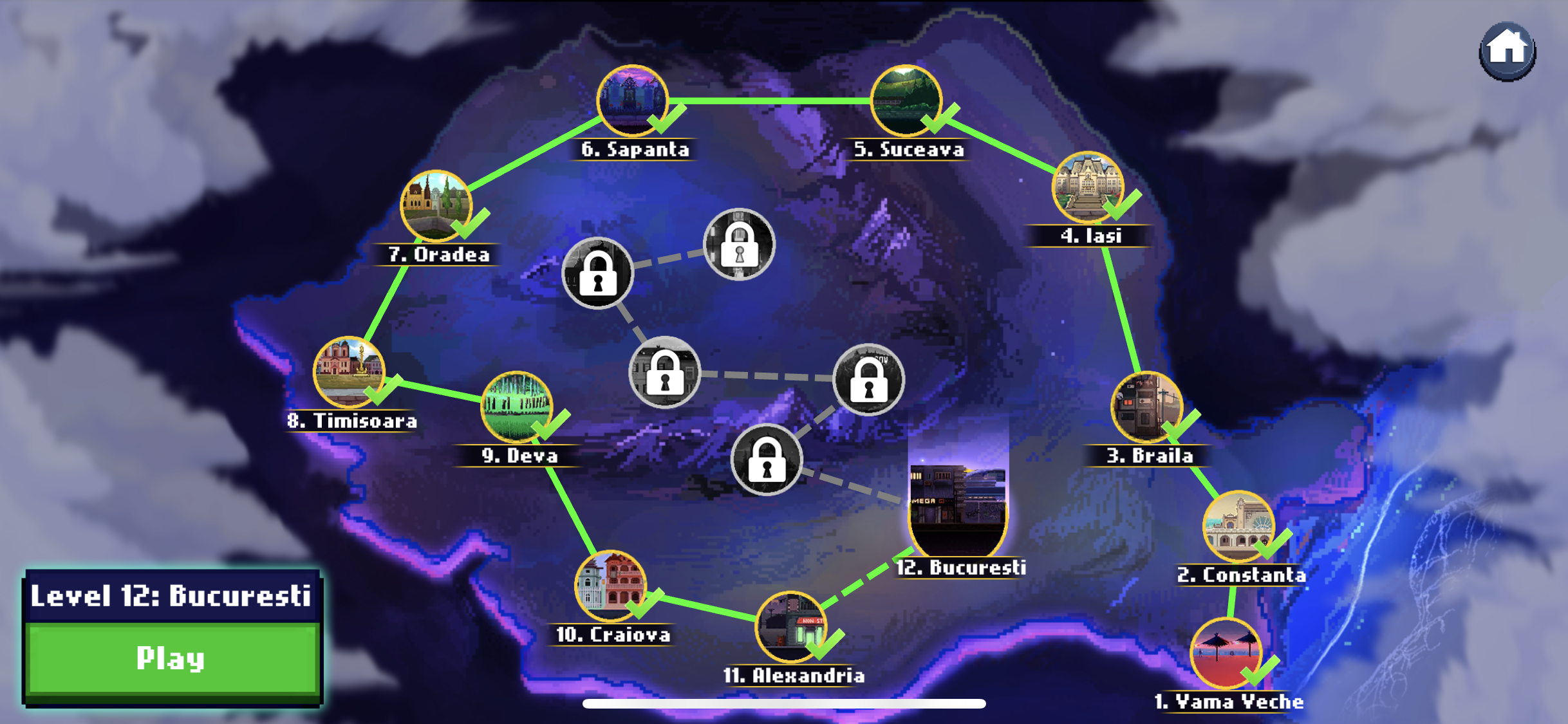 - 17 Tour Locations to explore each having a 1to1 replica of the city
- Enjoy 4 Culturally thematic Boss fights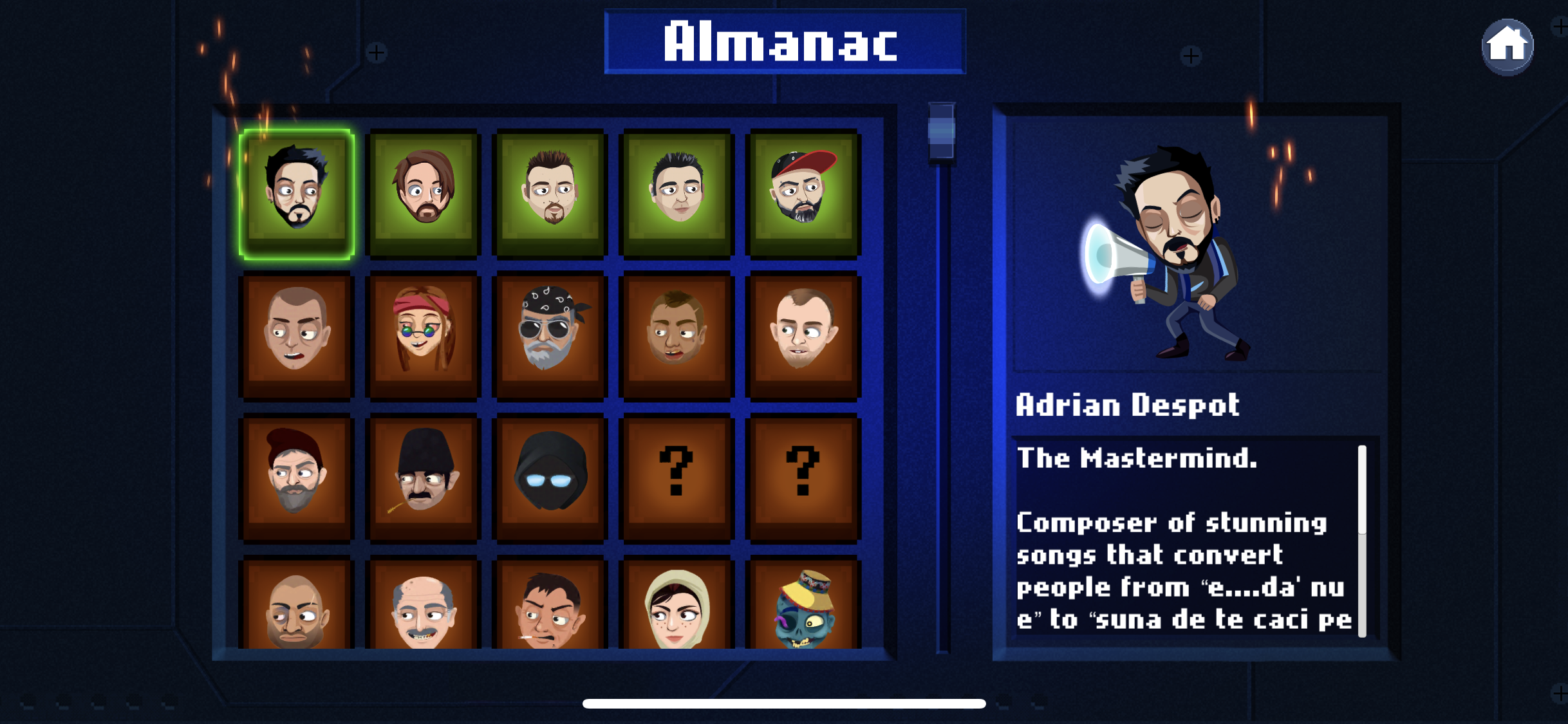 - 5 Bands members with their own personal skill "solos" to upgrade
- 30+ different characters to unlock in the Almanac
Tour Romania with Vita de Vie and listen to their new 8Bit album! Ride the tour on the massive sound waves and hear all your favorite songs in 8Bit ! Reach the hearts of the Romanian people all around the country, from Suceava to Vama Veche and back again, gaining fans across 17 Tour Locations!
Upgrade your stage, fix the lights, and play some music for your fans. Survive the waves and ensure you are able to finish the soundcheck before being overwhelmed! Each band member has unique abilities and a unique connection to the audience. Use them to rock your fans off their feet and get even your harshest critics on your side, making each and every concert memorable!