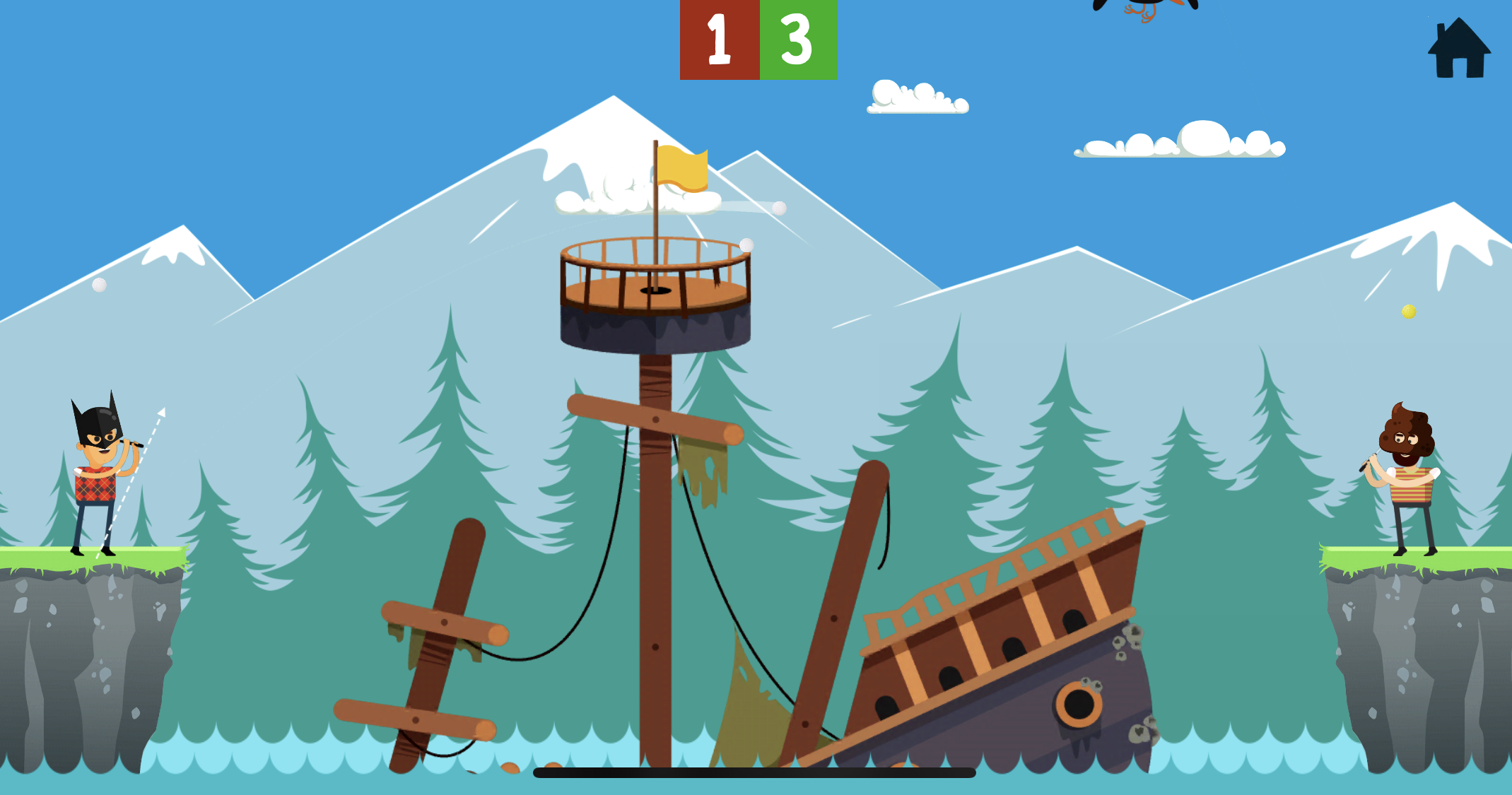 Working closely with quirky games hit-maker Colin Lane, we've approached the idea of creating the much demanded online version of the popular game Battle Golf.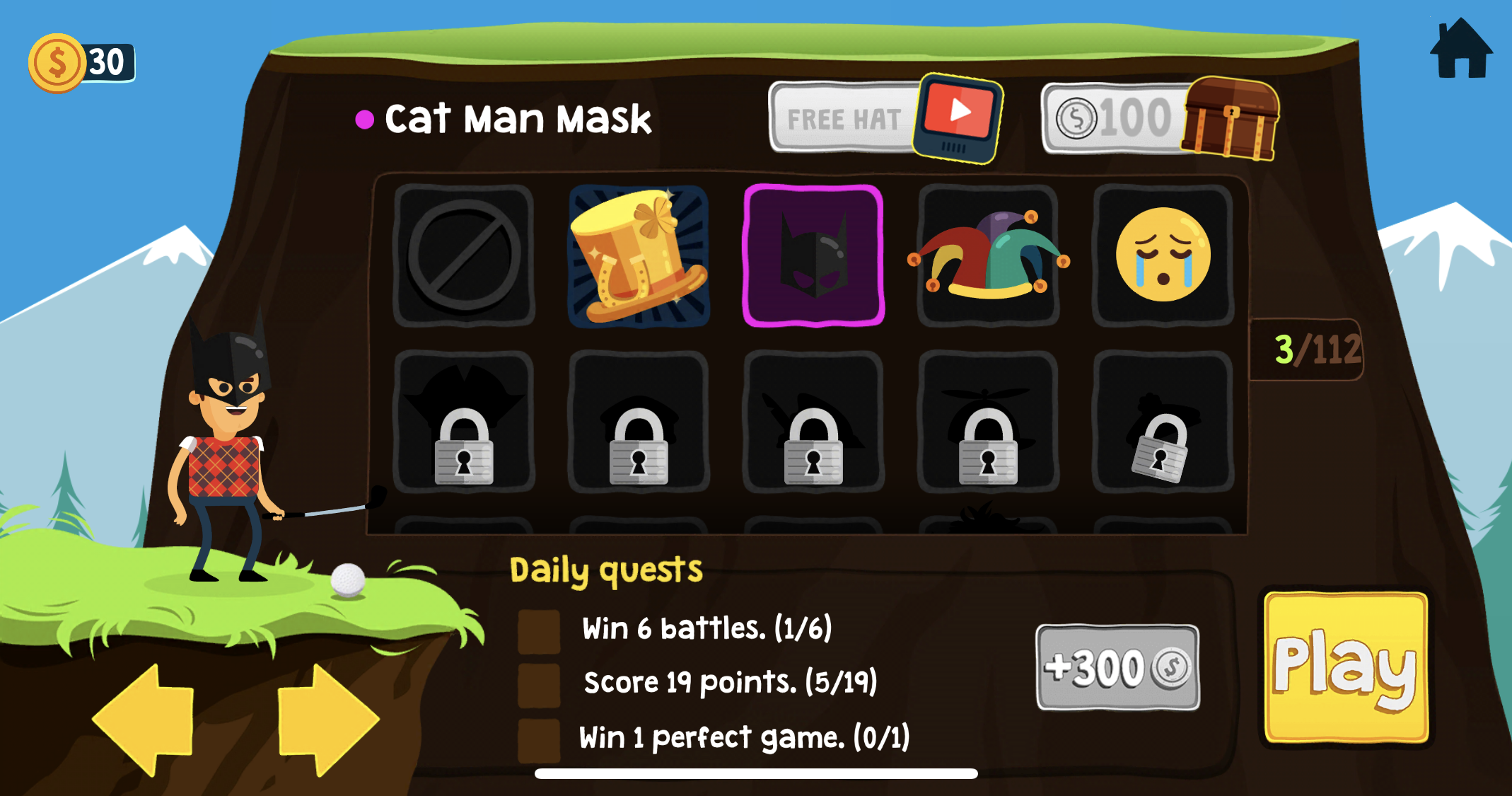 - Over 100 hats to unlock
- 8 charaters to play with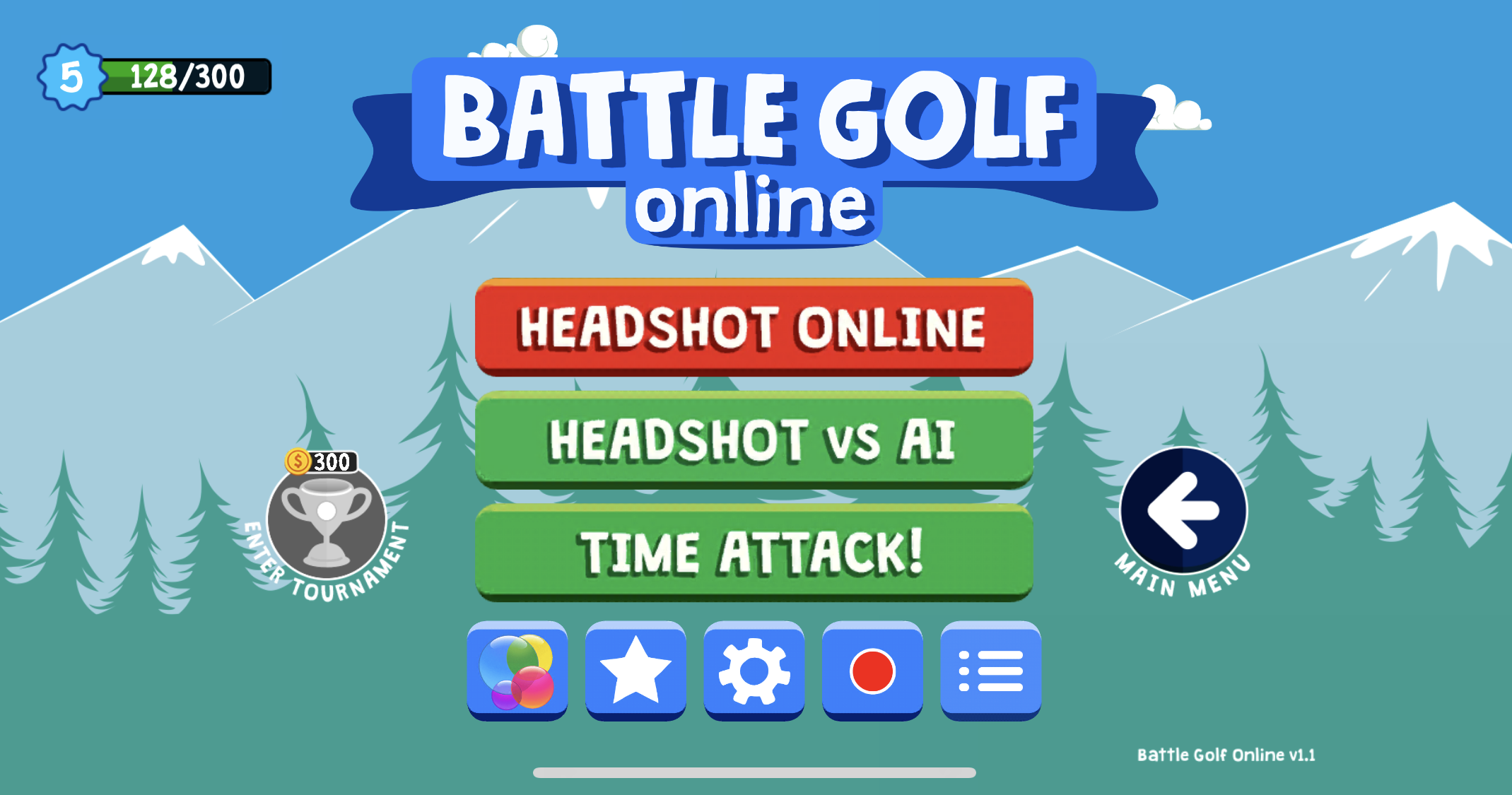 - Discover over 10 raising platforms types.
- Enjoy over 5 different game modes.
Standing at each side of a lake, club-wielding heroes are ready to fight each other to the death, or just confuse each other by hitting each other in the head with golf balls, while trying to hit hole-in-ones on platforms, that, for no particular reason, rose from the depths of the lake with what seems to be a reverse-earthquake phenomenon.
With one thumb, and some deft timing tap once to stop an oscillating directional arrow, and a second time to determine the power of the shot. Send the ball then towards the hole or the lake, depending on how skillful you are.
Fight for your life, in a frantic first-to-five race, where ONLY ONE can win the supreme title, of whacky golfer.