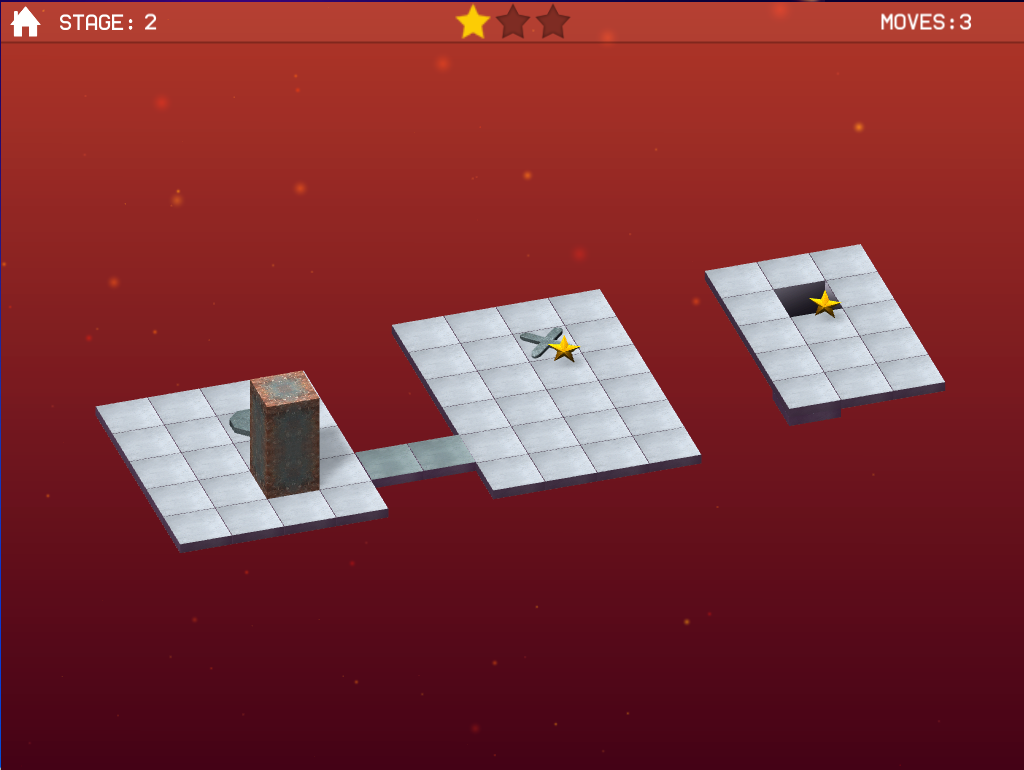 Joining forces with Miniclip we've set out to recreate Bloxorz one of the most iconic flash games ever released that was enjoyed by over 100.000.000 players along the years.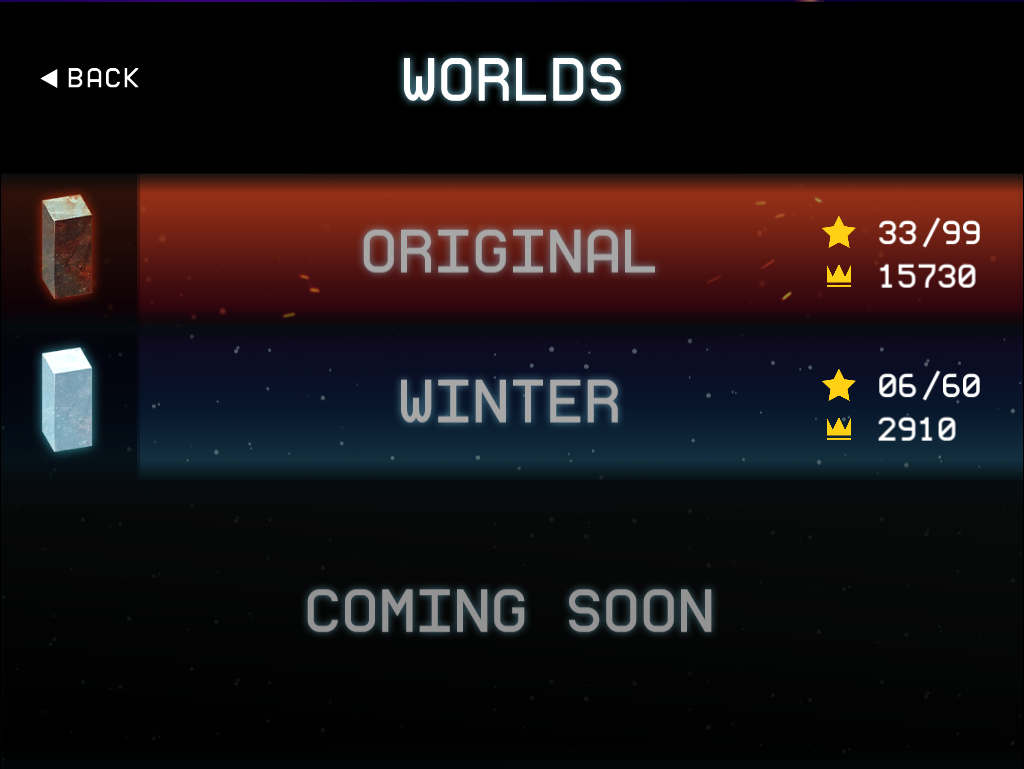 - Includes 2 worlds; the original bloxorz levels and a newly created wintered theme levels.
- Each world has different themes, blocks and tiles.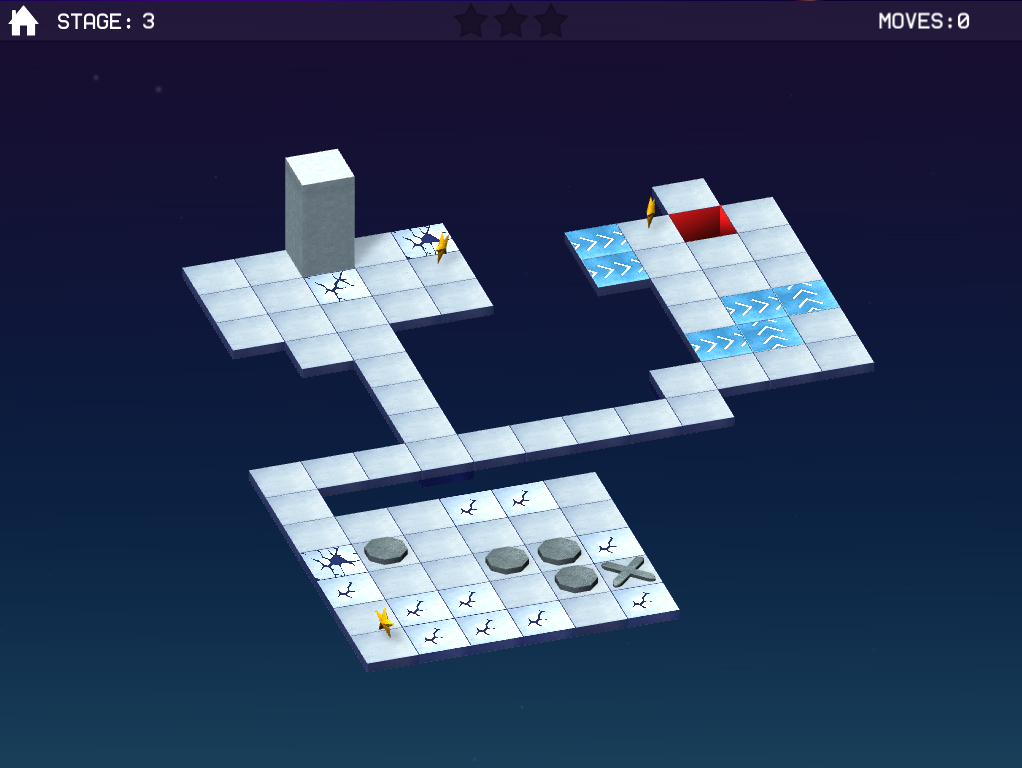 - Enjoy over 50 levels
- Mechanics such as teleportation, splitting pieces, switches, bridges, tiles which respond to different pressures
Bloxorz is a puzzle game which involves shuffling a piece of block across a suspended maze. The objective is basically to get the block to fall through a square hole at the end of each stage, all the while trying to avoid falling off the edges. The player will be introduced to switches, bridges, tiles which responds to different pressures and even teleporters to complicate matters. Later on, smaller blocks are introduced to increase the overall difficulty of each puzzle.